Our Top Ten Recommendations for Buyers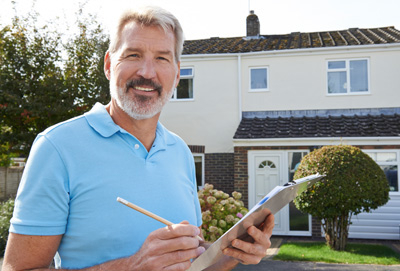 Ten things every home buyer should do
1. Use a REALTOR®.  As your REALTOR®, we will offer invaluable service to you in your property search, negotiations and closing procedures. As your trusted advisor, we will help you make a good buying decision.
2. Get financial advice. Consult a lender or mortgage broker about your home buying limits and various mortgage products. Plan in advance to have the funds in place to give a deposit with your offer on a property.
3. Rally support.  In addition to our services, you'll need others on your team – a supportive family member, lawyer, home inspector, and accountant. Get your team on your side early in the process.  We'll offer recommendations if needed.
4. Analyze your needs and wants. Carefully consider what your family needs and where your ideal location will be.  We'll help organize the information and evaluate your options to show you the best properties.
5. Be realistic. There's a property for everyone, but no house is perfect.  You may not be able to afford the "dream home" yet, but we can find you a property that will fulfill your needs.
6. Keep an open mind. A property may not appear to be "the one", but we can offer you suggestions that may make a property work for you.  For example, if a location is perfect, consider how a future renovation might make the home perfect too.  
7. Give feedback. Let us know what you are feeling during the process and what you think about the properties you are seeing.  Constructive feedback will help us serve your needs in the best way possible.
8. Protect yourself.   Your affordable price range is important to your financial stability.  We will respect that.   In real estate, only a written contract can be relied on.  We will ensure everything is in writing and structure your offer with appropriate clauses to protect your interests.
9. Negotiate reasonably. The best transactions are those where both parties feel they have attained their goals.  Although everyone wants a good deal, overly aggressive negotiations can end in no deal at all.  We'll offer advice on your offer and conduct negotiations professionally.
10. Follow through on commitments.  When you enter into a purchase contract, you are responsible for fulfilling conditions and contract terms.  We'll help you meet your commitments through to the completion date.